We are ecstatic to share that specialized workshops have been initiated for our extraordinary students who are participating in the prestigious CFA Research Challenge 2023 and the Bloomberg 2023 Global Trading Challenge.
Proudly representing CAU in both the CFA Research Challenge and the Bloomberg Challenge are our multi-talented students Abbos Rasulov, Diyora Nishonova, Hidoyat Sayfullaeva, Ibrohim Orozboyev, and Nilufarbegim Abduvahobova. They are meticulously honing their analytical, research, and trading strategies to shine in both competitions and exemplify the high academic standards of CAU.

In addition to this versatile team of five, we have two more dedicated teams for the Bloomberg Challenge alone, consisting of eager and proficient students: Bobur Madiev, Abror Ikromov, Durdona Nosirova, Khojiakbar Obobakirov, Rukhsora Tursunkulova, Sardor Tojiev, Mukhammadaziz Tulkinov, Nasrullo Saidaliyev, Shamshir Zubaydullaev, and Humoyunmirza Bahodirov. They are delving into intricate financial concepts and trading nuances to make a significant impact in this global challenge.
All participants are immersed in comprehensive workshops designed to elevate their skills and knowledge, preparing them to hold their own against the international competition. It's an exhilarating time, showcasing the determination, innovation, and passion that are hallmarks of the CAU spirit.

The whole CAU community is buzzing with excitement and support for our participants as they step into these renowned arenas of learning and competition. We are united in sending our best wishes and positive energy to our students as they set out to bring accolades to our esteemed university.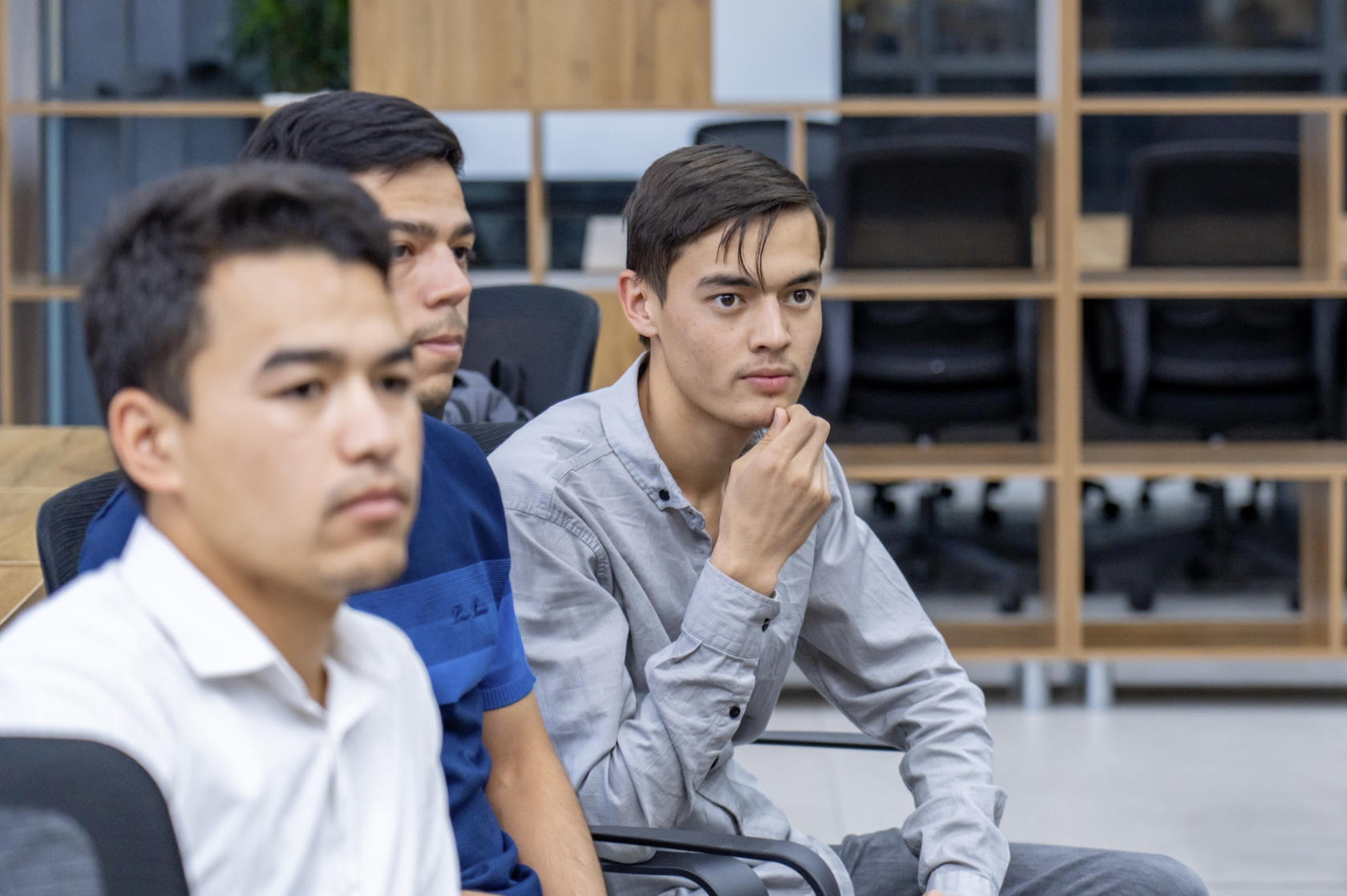 Let's all rally behind our teams and cheer them on as they endeavor to make CAU proud on these international competitions!