We are pleased to announce the successful completion of an intensive three-day workshop for the English Department faculty at the Business School of Central Asian University (CAU). The workshop was expertly led by Dr. Bahar Gun, a distinguished authority in the field of English Language Teaching and a former president of CELTA. Dr. Gun is particularly acclaimed for her work on reflective practice within educational settings in Turkey.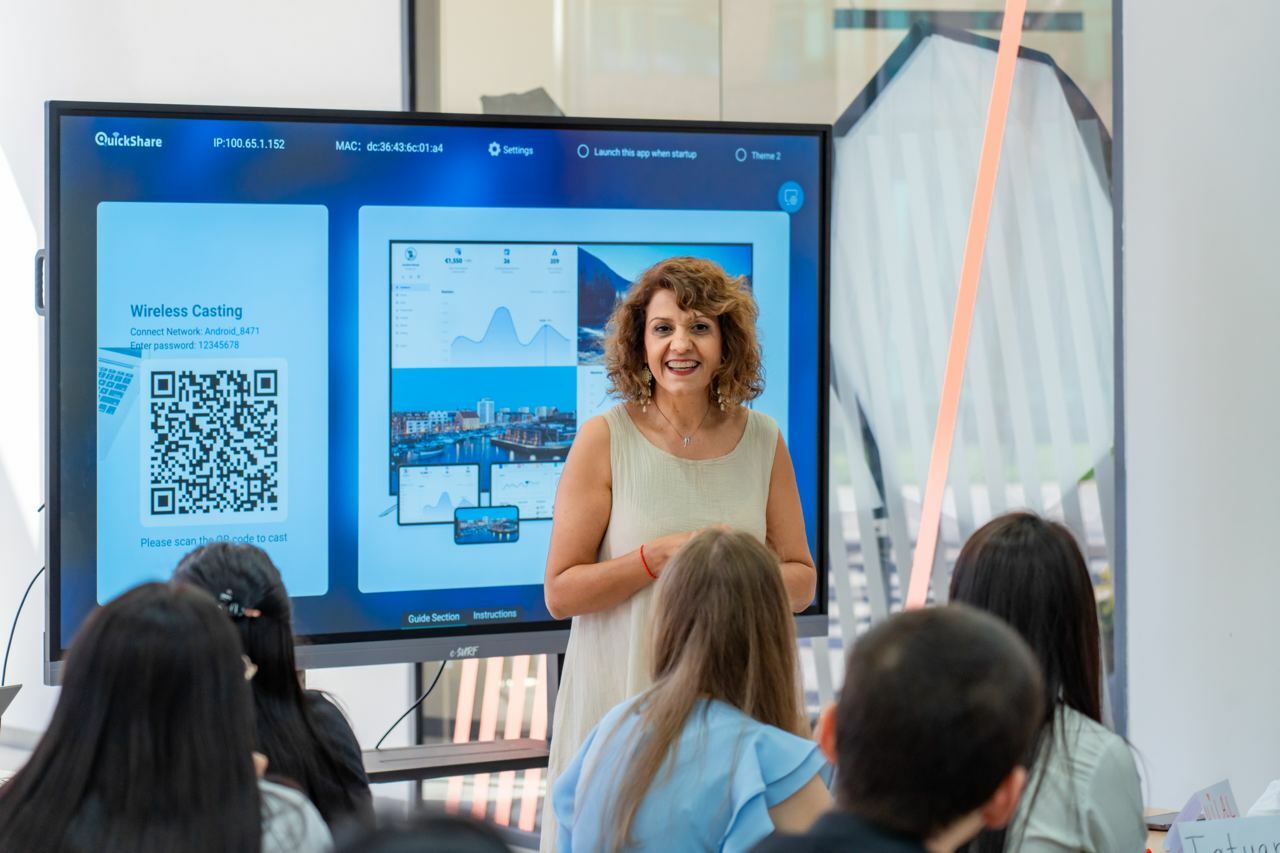 During the workshop, Dr. Gun imparted invaluable insights and skill sets focused on reflective teaching practices, student-centered pedagogy, effective management of mixed-ability classrooms, and the evaluation of authentic educational materials. Our faculty members demonstrated exceptional commitment by seamlessly integrating the knowledge gained from the workshop into their curriculum planning. This will undoubtedly elevate the educational experience for our students, aligning it with modern pedagogical standards.
We extend our sincere gratitude to the University Management for their foresight in investing in the professional development of our educators. We are confident that the expertise acquired and the professional relationships established during this workshop will serve as a catalyst for ongoing excellence and innovation in our educational practices.